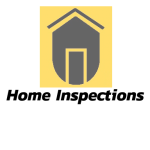 Home Inspections
CH Construction offers our customers complete inspections of existing homes. We visually inspect all accessible systems of the home, from roof to foundation.  We focus on  defects and the overall integrity of the home.
Accessible systems and components of the include, structural, roof, exterior, plumbing, electrical, heating, air conditioning, insulation & ventilation, interior, and fireplaces.
We provide a computer generated report, professional opinion of the inspector, and recommendations to correct or monitor any deficiencies noted in the report.

As a licensed builder, CH Construction offers their customers the confidence of knowing our inspector has diverse experience in the construction and home improvement industries. We have high ethical and moral standards so you can trust that you are in good hands.
Types of Home Inspections:
Standard Home Inspection – The structural system, roof system, exterior, plumbing system, electrical system, heating system, air conditioning system, insulation & ventilation, interior, and fireplaces.
Framing Inspections – After the framing has been erected and the rough-ins, layout and major systems have been completed, our inspector will make sure everything was dont right. This type of inspection is performed prior to installation of insulation at the wall and roof cavities.

Only at this time can your home inspector can observe all of the structural elements such as the beams, girders, posts, piers, pilasters, bearing and partition wall framing, duct work , mechanical, electrical, and plumbing runs, exterior cladding application, roof cover installation, truss, and/or rafter framing, etc. We look for evidence of improper installation practices, poor or incomplete point load distribution, and structural defects.
Warranty Inspection – Warranty inspcetions happen before the one year warranty on a new construction has expired.  Usually at about the 11th month. The inspection report provides homeowners with a punch list of home issues to be addressed by the builder while it is still the builder's responsibility to take care of the repairs. Warranty inspections cover all of the items covered in a standard inspection, as well as cosmetic issues that are not caused by the homeowner.
Maintenance and Pre-Sale – This inspection is taylored for those who would like to know more about their present home. Homeowners who have been in their home for a number of years and may have concerns about hidden safety hazards and want to maintain their home properly. This inspection would be very beneficial for those who have recently purchased their home without a pre-sale inspection or for sellers who wish to discover existing problems before listing their home.
Insurance Claims – Homeowners who have an insurance claim and need an unbiased inspection on any damage reported in the claim.