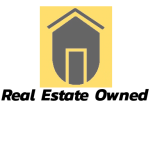 Real Estate Owned Services
Buying foreclosed homes for rental or sale?  We can help with that.  Our team can clean and restore your investment property and have it ready for the market in no time.
Our REO Services is based on six core concepts:
Evaluate – Occupancy and condition.
Secure – Lock changes, Lock Box installation and board-ups.
Preserve – Weatherization, Emergency repairs and pool service.
Prepare – Trash and debris removal, deep cleaning and landscaping.
Repair – Major and minor repairs completed.
Maintain – Long term lawn care, janitorial service and pool maintenance.
Get in touch and make your investment property work for you!